Patient Information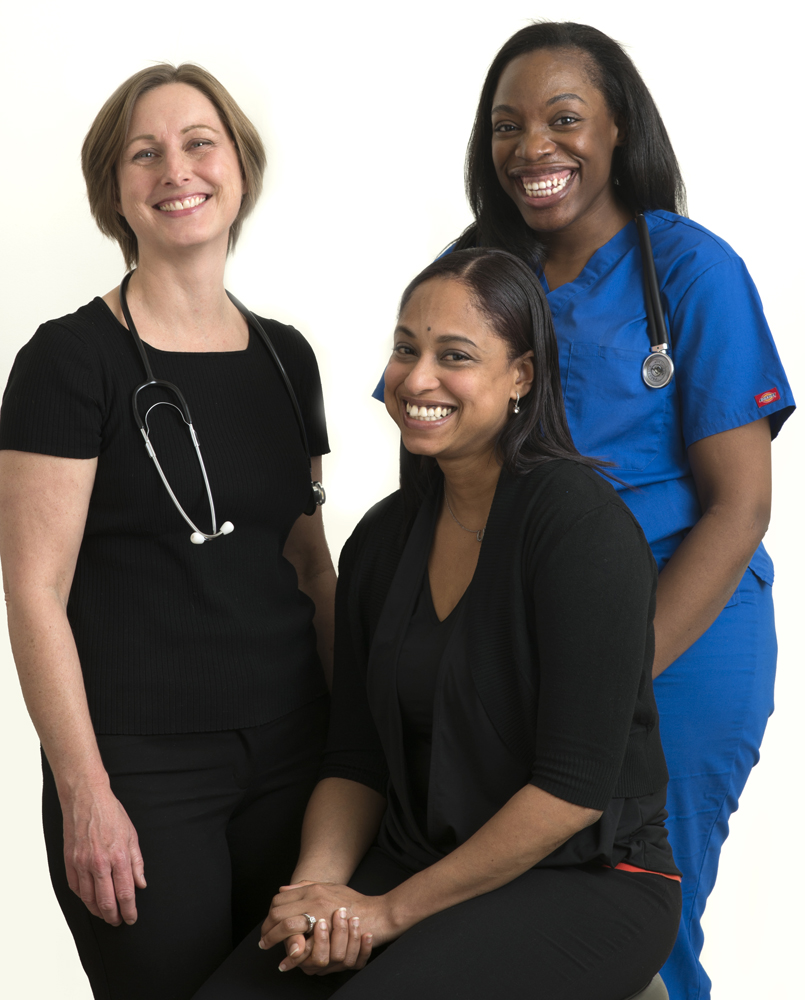 What to Expect
In our office, you will find the kind of health care you have always wished to have. From the first time you call to become a patient to every interaction, you will be treated with respect and courtesy.  Prior to your first visit, you will be sent forms so that you can fill out your medical history at your own pace and take time to make sure you have included all the pertinent information.  You will also be given the information to register for the secure patient portal so that you can communicate electronically with Dr. Marin and her staff through a private and secure communication portal.  Your private information will stay private. 
After you arrive in the office and check in, Dr. Marin will greet you personally and invite you into her office to listen to your story, your questions and your concerns before the examination.  Your questions will be answered and any other information needed to continue your medical care will be elicited in a professional but relaxed manner.
When your results are ready, even if they are completely normal, you will receive an email message that asks you to return to the patient portal to view the communication from Dr. Marin or her staff about your results and any needed follow up.  You can ask any further questions through the portal or ask Dr. Marin to give you a call.  If you are more comfortable communicating by phone or in person, you can call the office or make a follow up appointment to review your results and questions. 
After receiving excellent medical care, the most important remaining issues are that you understand your care and feel comfortable asking questions if you do not.  Dr. Marin and her staff consider this a priority.
Same-day appointments are frequently available. Contact us now. 
To Make An Appointment
NEW PATIENTS: Please call our office at 212-317-4548  or you can email us at mmarin@melaniemarinmd.com.
ESTABLISHED PATIENTS: Please call our office or request an appointment via MedFusion Patient Portal
What Should You Bring To Your Appointment
ALL PATIENTS: List of current medications, medical Insurance card, photo ID, payment for copay or services, your preferred pharmacy's phone number and correct mail order pharmacy
NEW PATIENTS: Should also bring filled out medical history form and signed HIPAA consent (link to pages), previous records, radiology studies and test results
ESTABLISHED PATIENTS: Should also bring any new radiology studies or test results
*Please give all forms and records to the administrative assistant at check in*
Cancellation Policy
Please give us at least 48 hours notice of cancellation. Any cancellation with less than 48 hours notice will result in a $150 for new patient and procedure appointments and $100 for routine appointments.
Historically, the most common complaint we have heard from patients is a long wait time. We have completely resolved this and over 90% of our visits are now on time. We have accomplished this by participating in fewer insurances, booking more time per patient and booking fewer patients. As a result, it is very important that you either keep your appointment or give us enough notice (48 hours or greater) to fill the slot.
Insurance and Payment
Dr. Marin does not participate with insurance. Dr. Marin and her staff will work with out of network plans, submitting bills to the insurance company for your reimbursement. Payment for the visit is expected at the time of service. We accept Visa, Mastercard, Discover, Amex, checks and cash. 
Prescription Requests
Chronic medications like chronic pain medications and birth control pills will be renewed within 1-2 business days of the request. Urgent medications will be dealt with as immediately as possible.
All prescriptions will be sent to the pharmacy electronically so please make sure we have your preferred pharmacy's phone number and correct mail order pharmacy at all interactions.
Test Visits And Results
ALL visit results and any outside test results (like mammograms) will be communicated via the patient portal, both abnormal results and all normal results. You will receive an email to alert you that you have a portal message ready. If you do not receive a message about your results within two weeks of the test, you should contact the office to find out if your results were received.
If any patient declines to use the portal, we ask that you make a follow up appointment two weeks after your visit to review the results. For any outside testing, please call us once the testing has been done to schedule an appointment to review the results.
Your Records
Send us a portal request for your records and we will post them to the portal for you to view or print at your convenience.
If you are not using the portal or you prefer to receive paper copies of your chart, there will be a base $50 fee, larger fees if the chart is extensive. You will need to send us a written, signed request for records to be released.
Patient Portal Privacy
While we know that there are no absolute guarantees of privacy (whether paper or electronic records are used), we have taken every measure to ensure that the patient portal remains secure. The portal database is only accessible through the portal application and is not visible over the internet. The physical database is protected by limited access, thumbprint key access and motion and temperature detectors. The technologic security is encrypted, safeguarded and secured to meet all requirements of the Health Information Technology for Economic and Clinical Health ("HITECH") and HIPAA. Please do your part by not sharing your password (or saving it in your keychain), by not using public computers to access your portal and by closing your browser when you are finished using the portal.